Business Futures
A culture of innovation
Every year, yechte spends more than 7% of its revenue on funding internal R&D projects. We do this because we want to become a voice of change in the tech industry and remain at the forefront.
We foster innovation as part of our corporate culture by challenging the status quo, imagining unique possibilities and creating new digital products. We care deeply about what we do and the impact we have on our surroundings. It's rooted in our company's DNA that its longer-term success depends on our ability to innovate and help others bring new digital solutions to the market.
Being efficient no longer suffice if you aim to drive behavioural change
As technology evolves fast, yechte remains an essential innovation advisor on your side.
Analysis
Empirical questions are treated with attention and interest. Challenging preconceived ideas, seeking disruption to be able to innovate freely.
Prototyping
Testing scenarios and building prototypes to verify our assumptions. Learning from experience and refining our model through iterations.
Engineering
Rising to the challenge by merging form and function. Implementing the latest technologies to achieve financial value and make the idea work.
Innovation & Execution
How responsible organisations create innovative
products and lasting value
Video treatment through AI
Leveraging Neural Networks and "best in class" Artificial Intelligence technologies for the treatment of more than 10 000hrs of video material. Digitisation of analogue content and improvement of the source material through AI.
---
Challenge
The International Foundation for Spiritual Unfoldment (IFSU) has accumulated over 10 000hrs worth of video and audio material over the past 4 decades. For the most part, this content only exists in an analogue signal and has never been made available digitally. The challenge was to restore this content and make it available to the world, in a time-limited way.
Digitising more than 10 000hrs of video material
Making the image and sound quality of the source material acceptable to a modern audience
Making the content available to all
Process
Digitising audio and video files. Combining world-class video quality enhancement technology powered by AI with AWS Cloud modern servers to process in batch 1000s of video conversions. Upscaling the resolution of the original content to 4K picture (upscaling) and cleaning the image quality through noise reduction algorithms (denoising). Balancing colours, contrasts and white levels of every single frame for consistent image quality. Automated workflow that renders the work during "off-peak" hours.
Upscaling and cleaning the image quality through AI algorithms
Cleaning the audio tracks and removing "white noise" through AI algorithms
Final post-production techniques to stabilise the image and reduce flickering
Results
Creating a modern result and sharing it with the world through online video sharing and social media platforms. The new videos masters have an improved resolution (ideal for hi-res screens), have fewer motion artefacts, have increased video frame rates (30 to 60fps) and have been denoised, recoloured, deinterlaced, and have reduced flickering issues.
Creating new masters at full HD and 4K resolutions
Cleaning up the sound and image quality to make it enjoyable for a modern audience
Sharing it through online video sharing platforms such as YouTube and Vimeo
Products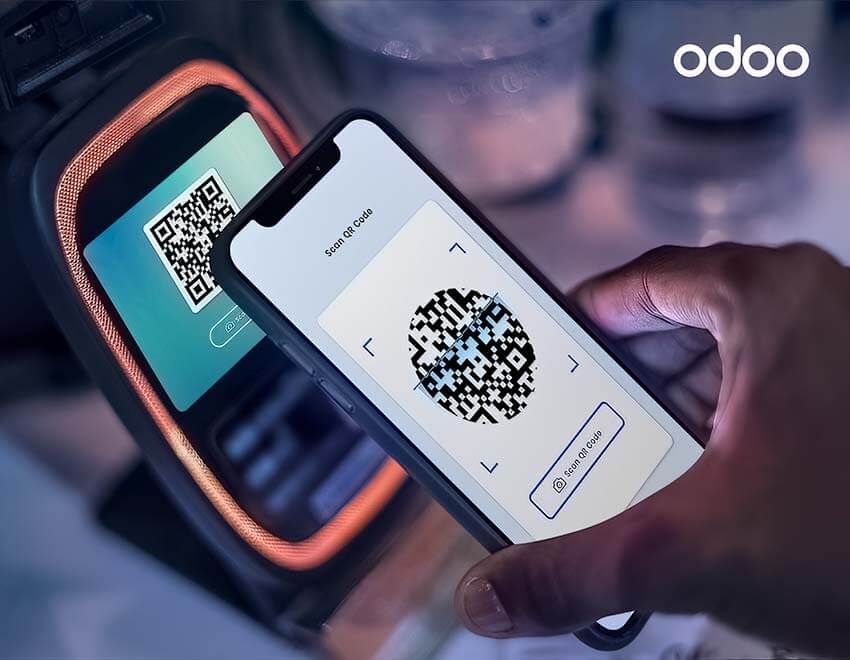 This unique Odoo 2D Barcode app allows you to generate PDF417 barcodes. "PDF" stands for Portable Data File. The "417" signifies that each pattern in the code consists of 4 bars and spaces in a pattern that is 17 units long. The greatest advantage of this app is to allow a higher level of metadata information to be generated and passed through a barcode in Odoo.
Key Features
Generate 2D Barcodes
Barcode Customisation
Printing Barcodes
Manage Barcodes
This unique Lazy Load app for Odoo helps you maximise the efficiency of your bandwidth. It allows you to load the images of your website only when needed. When using Lazy Load, the loading happens only when the images of your site appear in your browser's viewport. The greatest advantage of this app is to improve page speed and avoid loading assets that might never be shown to you in your viewport.
Key Features
Optimize Server Load
Save Bandwidth
Load Images Beautifully
Reduce Digital Waste
Frequently Asked Questions
Our most frequently asked questions are listed here, however, if there's something more specific you wish to know about us, ask us directly.
Let's work together
How much is yechte involved in R&D work?
In the UK, yechte spends more than 7% of its revenue as R&D expenses to promote innovation.
In Belgium, yechte is recognised by the government and the Belgian Federal Science Policy Office/ (belspo), along with the European Space Agency (ESA), as an innovative business, that trains and grooms its staff for its research work in creating unique intellectual property domestically.
In India, yechte is part of the Startup India scheme for its high-potential and innovative tech-driven business model.
What sort of R&D projects does yechte operate?
Yearly, the teams at yechte are responsible for writing 10 000s lines of codes and creating unique enterprise business processes that contribute to the digital transformation operating across the globe. yechte is also involved in creating unique business applications and plug-ins.
How can R&D benefit my own business?
yechte can help you innovate and explore new business ideas by creating Proof of Concepts (PoC) for the various ideas that you wish to see flourish. Our efforts will be a combination of research, analysis, and engineering work. We will assess the feasibility and practicality of the idea, and seek the technical skills required to execute it successfully.
Join our mailing list
& Get the new updates.
Receive updates by email from yechte.com
Sign up to receive email updates on New Products Announcements, Job Opportunities, News, Special Promotions and More.